BUSHBERRY RAILINGS
The Bushberry metal railing system is a stylish variant of the vertical bar metal railing system. By simply adding a mid-rail, we can reduce.
Zaun's metal railing systems are designed and manufactured to provide security and demarcation whilst maintaining attractive visual characteristics.
The Bushberry metal railing system is a strong and fashionable solution to any property demarcation.
Galvanised and powder coated to your RAL colour choice to enable your metal railing system to blend into the local environment.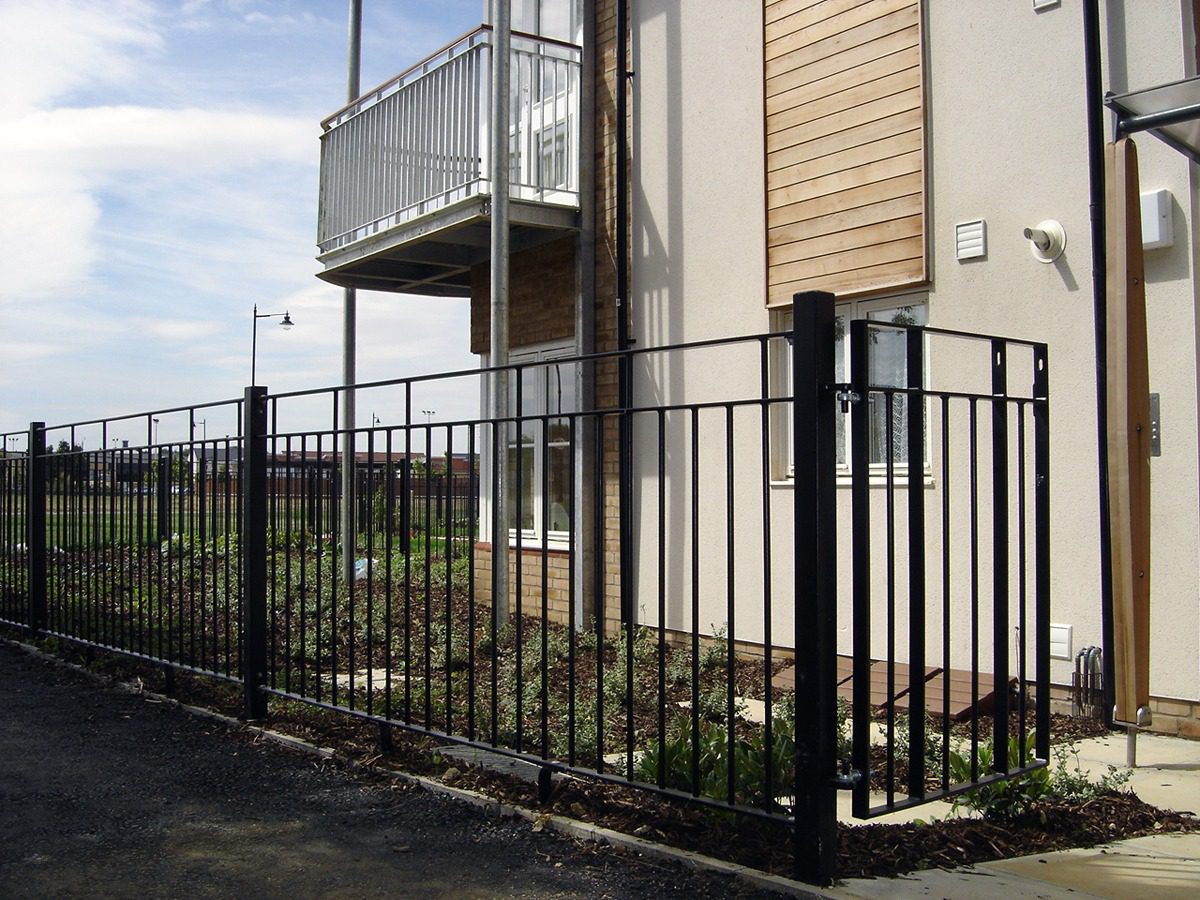 KINDER GATE PLAY GROUND
Zaun's KinderGate Self Closing Gate is manufactured to comply with BS EN 1176 for playground equipment, making it free from finger traps, crush points.
ESTATE RAILINGS
Estate Railings from Zaun are possibly the most traditional form of permanent fencing available on the market and are increasingly.
VERTICAL BAR RAILING
Zaun's solid vertical bar railing systems are designed to suit various perimeter and boundary situations. Ideal for use in settings that require.